What is Youtube Vanced and do you need it on your Android?
Every day, we watch a lot of videos on our mobile devices. More than half of all YouTube views come from mobile, and the average viewing session from a mobile can last longer than 40 minutes. With all the content variety, it is hard to stop. However, it is easy to get irritated fast with the number of ads that interrupt the videos. And although Google offers the premium ad-free version called Youtube Red, users try to be more inventive looking for better solutions free of charge. One of such solutions is called Youtube Vanced. What advantages does it give to the users and is it worth using it on your Android device? Find out in our blog post. 
What is Youtube Vanced?
As stated on the Youtube Vanced official website, Youtube Vanced is "a well known modded version of YouTube with many features such as adblocking and background playback and many more."
So, what we have is a software that you can download on your device, and have a Youtube product, but without any ads, with background playback, different color themes,  and some other features. 
How to install Youtube Vanced on Android?
If you type in "Youtube Vanced" in the search field in Google Play, you will see apps with similar features to Youtube Vanced, but not Vanced itself. To download the product, go to Youtube official website. You can download Youtube Vanced for devices with and without root, and with Magisc. For each version, there is an instruction on how to download Youtube Vanced properly.
Let's have a look at how to download Youtube Vanced for non-rooted devices.
1. Download MicroG.
This program should be downloaded in addition to Youtube Vanced if you want to log in to your Youtube account. If you don't install this app, you will still see the Add Account button in Youtube Vanced, but it will not be active.
2. Select the version of Youtube Vanced.
There is a big number of Youtube Vanced versions available. There is also information about themes for each version.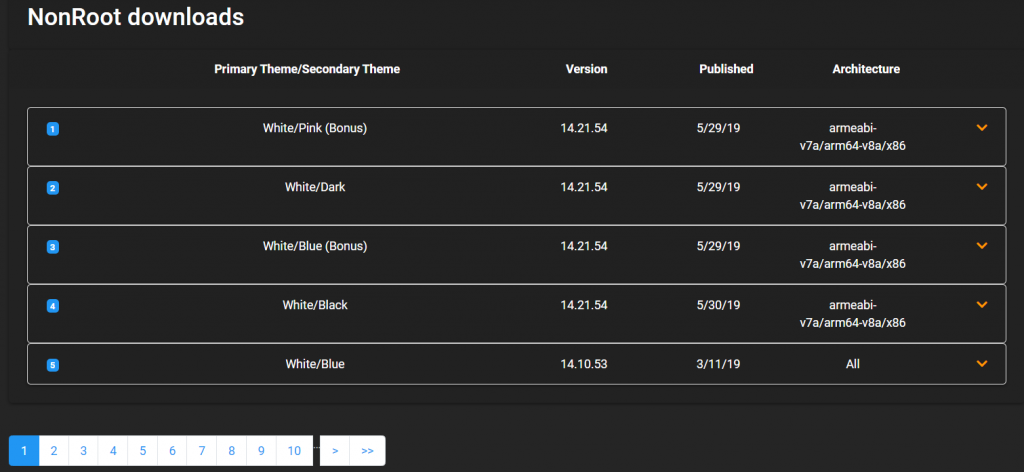 3. Download Youtube Vanced.
As the app is not in Google Play, remember to allow installation of apps from unknown sources. You can do it in the Settings of your device.
Is there a better alternative to Youtube Vanced?
In general users of Youtube Vanced are satisfied with the app. However, there are some people who have troubles while installing or using the product. You may find complaints on Reddit saying Youtube Vanced freezes somebody's phone; some users can still ads; others cannot login although MicroG was downloaded. An often recommended alternative to Youtube Vanced by Reddit users is NewPipe that can also be downloaded for free.
For those people who are not comfortable downloading apps from unknown sources, we recommend using Free Adblocker Browser. It obviously blocks ads. And it does allow playing videos from streaming services in the background. What is also good – you don't have to download a separate app to log in. Just open Youtube within the browser, click on the profile icon, and you will be signed in to your account.
To switch on the option to play videos in the background go to the 3-dot menu on the far right → Settings → Continue to play videos in Background.