Fab Browser Premium Version Users Have More Preference on Annual Plan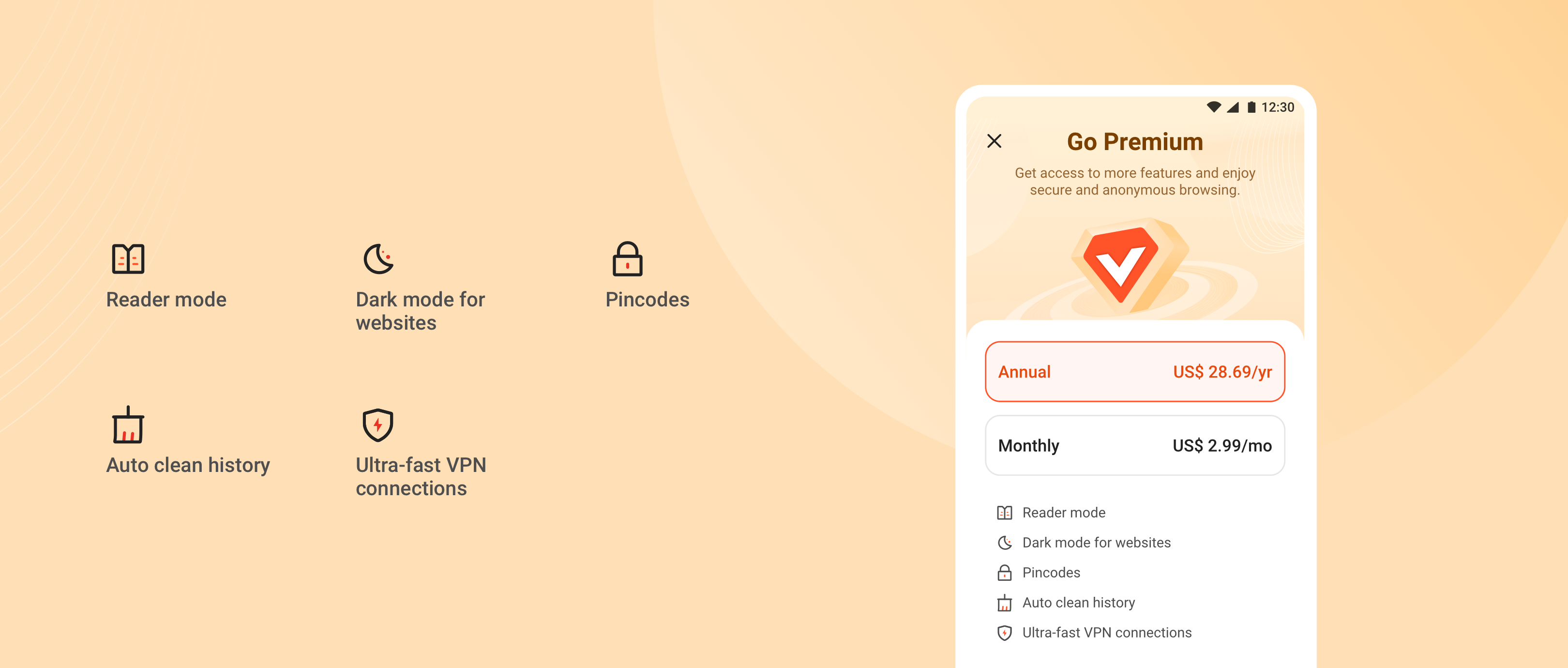 We released an updated premium version for users who want to access to more advanced features of Fab Browser. This update will improve the load speed and performance on top of the recent Pop-ups Ads issues in the video stream.
       According to Google Firebase data, on average, 63.99% of the Fab Browser Premium Version users chose Annual payment method rather than monthly pay as you go method. This is a significant aspect that shows users commitment and satisfactory, which are the goals that we've been worked hard to achieve in the past 5 years. We are grateful that our users place their trust on us. When they choose the annual subscription method, they are actually buying the brand trust.
      Previously we pay much attention on improving user friendly experiences, ensuring that our core features ad-block meet the expectation from our users. It is more focused on the product functionality. However, we also understand that users' needs will change over time. Therefore, we'd like to listen to your feedback, your goals and your desire when you are using Fab Browser. The best practice approach is to build up a loyalty program community, where we can engage and share with our users, receive your review, comment and suggestion.
     Please follow us on our social media, more details will be released soon in this summer.